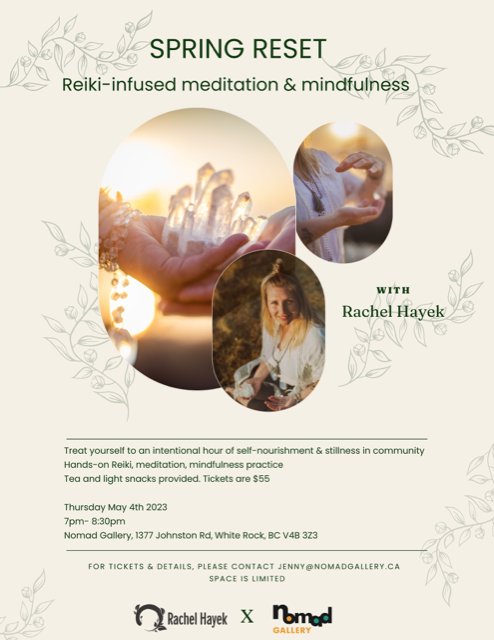 Watch this space for future events!
Something is in the works …
Past Events
My Heart
Paper Painting Workshop
February 8th | 6:00 pm – 9:00 pm | Tickets $75 | RSVP by 4pm February 8th
Just in time for Valentine's Day, the gallery is hosting My Heart, a paper painting workshop facilitated by local paper artist Mary Goldthorp. Mary grew up with artists and has spent her entire life immersed in artistic pursuits. She began exploring paper painting in 2019 and hasn't stopped since.
The workshop will leave you with a piece of art inspired by love – whether it's a gift for a loved one or an act of self care, it's going to be an awesome evening. We'll supply the art supplies and the snacks and you supply the love and a beverage of your choice.
---
Soundbath
In today's world, we need to reconnect with what is truly real and become in harmony with nature and ourselves. One of the ways to work towards that goal is to experience a Soundbath, which uses sacred Tibetan harmonies to reconnect you with your true nature. The sound connects you to deeper brainwaves that stimulate a natural meditation.
At the start of the Soundbath, we collect affirmations that will become part of the session, as well as harmonize water for you to drink so the energy is in and around you.
---
Grand Opening
Nov 19 & 20, 2021